What are the important benefits of online reputation management?
Online reputation management (ORM) is by far one of the most successful methods that can help in pushing down negative publicity online and let all the positive ones be on the front row. But before you proceed with scavenging the best service provider for ORM, it would be advisable that you must have in-depth knowledge as to what are the benefits of getting one done to your business or company.
This is one way that you can fully understand what it is all about.
Top 3 Benefits of Online Reputation Management
In this day and age, more than ever before in history, a positive online reputation can afford many benefits. Here are three of the most common online reputation management benefits:
First, it's cost-efficient. We all know how damaging a negative article is to any business. It can lead to loss of income and future revenue. But with ORM, you can be assured that it is cost-efficient. It is in the sense it puts a stop to the future monetary damage for the company. Instead of losing millions, what you will do is simply paying thousands of dollars to have proper online reputation management be done to your business. Between losing millions and spending thousands, which do you choose? For sure, it would be the latter, right? See? There lies a huge benefit on your part being the business owner.
Second, lessens or temporarily the damage caused by negative publicity. When negative feedback has been published online expect the worst things to happen. But if there is online reputation management, you can be assured that there will be no further damage and later on, it will subside. Before you know it, everything will be back to where it was before. Business is back as usual.
Third, it is like hitting two birds with one stone. Effective marketing, establishing industry expertise, and building a positive presence online are three things that can be achieved through Online Reputation Management that is properly carried out. What better way of being cost-efficient than doing a single procedure that achieves at least three valuable marketing goals. With online reputation management, you can be assured that your sales will increase at the same time your business's online reputation and brand image are safeguarded well.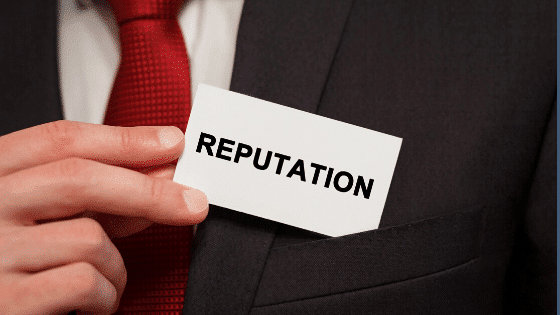 The Overall Importance of Online Reputation Management
There you have it; the primary benefits your business will reap when you opt to invest in online reputation management. Definitely, it is the way to go if you wish to have a smooth sailing business with an increase in sales revenue resulting from new and returning customers choosing to do business with you instead of the competitor after researching both on Google, Bing, or another web search engine, or checking for customer reviews on Yelp, Google My Business, SiteJabber, Glassdoor, or other online review sites.
Get stated with the best reputation management