Online Review Management
Take control of your business reviews on review sites like Google Local, Yelp, CitySearch, TripAdvisor, etc. with our proven system to manage and improve online reviews.
Get Positve Reviews and Remove Negative Reviews Online
We have the solutions you need to take control of your business reviews online, putting you in charge of your brand reputation on search results.  Our trusted services have helped businesses small and large improve their presence on internet search engines such as Google, Yahoo and Bing, and on all major review sites.

The Importance of Managing Business Reviews
Most know that online reviews are important to the health of a business, but few know just how very important they are. In a recent study, it was estimated that 73% of people trust online reviews as much as they trust a personal recommendation. This puts serious power in the hands of people who are writing reviews about your business. What can you do if you have an unhappy customer who sounds off at the keyboard, tarnishing the reputation of your business, service, or product?
How can we help your business better manage online reviews?
Defamation Defenders's Review Management Service is the best software around for businesses to gain control of ratings and customer feedback on all major review sites. We in no way guarantee that people will start writing reviews about your company with our program (after all, it's up to the customer to write or not write what they like).  What we can do is help track, monitor, analyze & respond to online reviews, as well as help business owners develop and implement a review acquisition strategy for any industry. Our comprehensive dashboard allows business owners to access all of your reviews in one convenient setting, rather than having to visit multiple websites.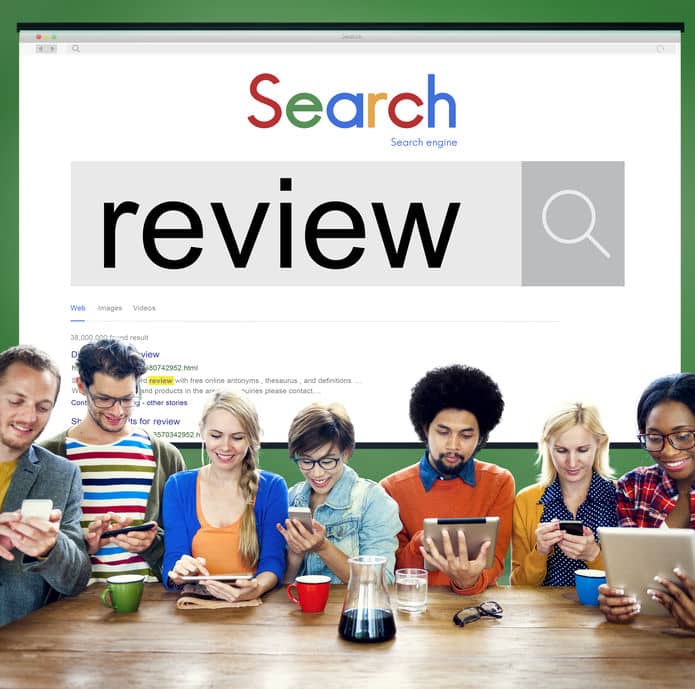 We can help your business take control of your customer feedback on review sites. We can't control what the customer does or says, but with a proactive measures to engage your customers, you'll find that you'll be getting far more positive reviews, and far less negative ones.
Get More Positive Reviews
We also help you be more proactive about gaining positive reviews. For instance, simply having an email responder that asks customers for their feedback and encourages them to write a positive review will help you increase the amount of positive reviews that you get! Remember that while a customer is very likely to report a negative experience, many won't think about reporting a positive experience. Don't just wait for good reviews; we can help you obtain them!
Control Negative Reviews

This also helps with controlling negative reviews. If the customer has had a negative experience and you reach out to them, it increases the chance that they will air their grievances in a more private way that you can immediately respond to. This prevents having a damaging review that gets catalogued in the SERPs.
All these features are entirely free! However, if you sign up for our premium package, we offer several other services. For instance, our customized review website allows you to approve positive reviews and deny negative ones. This website will be optimized and rank high, further improving the presence of your business on local search results.
Why choose Defamation Defenders to manage online reviews for your company?
Proven Success
Defamation Defenders has yet to let down a single business that's used it's online review solutions to manage reviews and customer feedback online.
Dedicated Customer Service

Our review management customer service is second to none. Each Defamation Defenders review management client is paired with a knowledgeable online review account manager.

Yelp
Manage reviews and improve business listing on Yelp.
Google My Business
Manage Google My Business listings and take control of reviews on Google Maps local search.
TripAdvisor
Manage reviews of your travel business and optimize your business listing on TripAdvisor.
Facebook
Manage feedback on Facebook. Get more recommendations for your business page & hide bad reviews.
+ Dozens of other review websites and local business directories!
More features of our review management system
Negative Review Removal
Remove Bad Reviews from Review Sites and Search Results
In our over two decades of experience managing online business reputations, we've learned a thing or two about removing negative reviews from Google, Yelp, CitySearch and other major business directories and review sites.  Not only can Defamation Defenders help you to get more positive online reviews, we can help you to remove negative reviews from your business listings.
Business Listing Optimization
Optimizing business Directory Listings Maximizes Local SEO Benefits
When you choose Defamation Defenders to manage your online business reviews, you can rest assured that all of your business listings will be maintained with accurate information for your business that is consistent across all listings, and is optimized using local SEO best practices to ensure your business is found in the right light on major local business directories.
Defamatory Review Removal
Remove False Reviews and Defamatory Feedback
We can help your business combat defamatory feedback online and remove defamation from review sites and 100s of other online sources. We employ a variety of legal content removal strategies, in combination with proven, White-Hat SEO, and advanced Online Reputation Management techniques to defend business from bad reviews, consumer complaints and other forms of brand-damaging content online.
More ways to improve online reviews
AI-driven Online Reputation Management Strategies Welcome to our blog, where we delve into the exciting world of digital trust and explore how artificial intelligence (AI) can revolutionize online reputation management. In an era defined by constant connectivity, building trust in the digital realm has …
How to Use AI-Driven ORM Strategies Enhance Digital Trust Read More »