Removing videos from YouTube
Our YouTube video removal services deliver unparalleled results for individuals and businesses looking to get negative or private YouTube videos removed.  Use the form below to talk to a online reputation repair specialist or continue reading to learn Do It Yourself techniques to remove videos from YouTube and Google.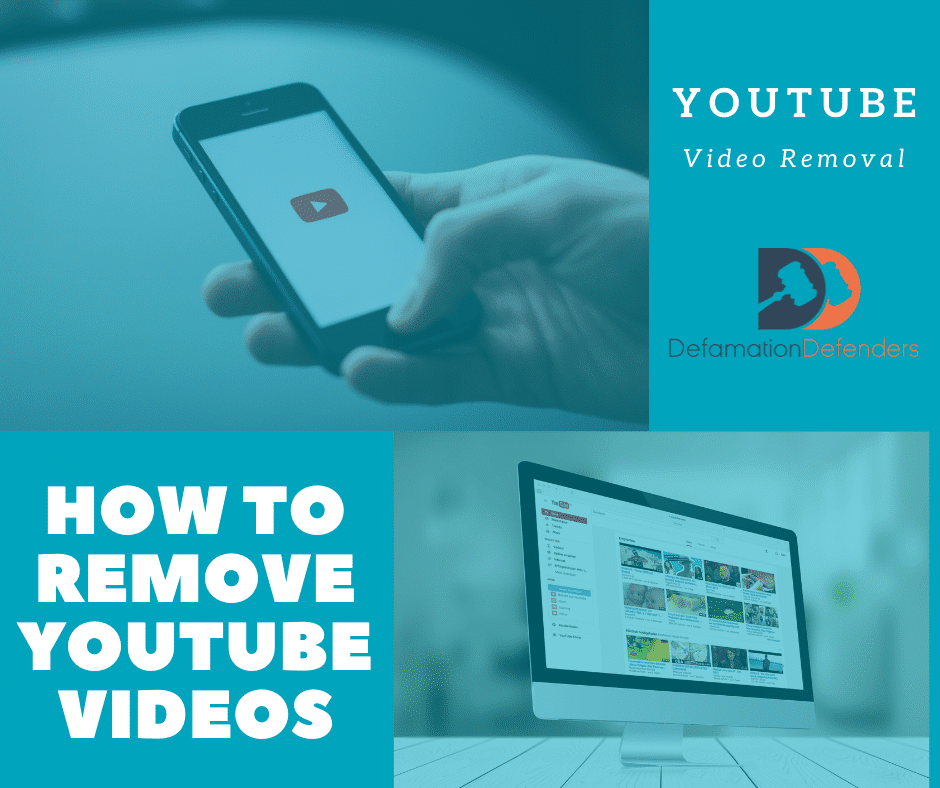 Complete the form below to be connected to an experienced Defamation Defenders video content removal specialist.


How to Get a Video Removed from YouTube
Removing videos from YouTube can be a complex, time consuming pursuit, and one that is not by any means guaranteed to be successful. Whether the request comes from a business, government or individual, Google will assess each case and make a decision on whether there are any legal issues that require them to remove the video. If the video does not breach any laws, it is unlikely the request will be honored, and the video is likely to stay in the public domain.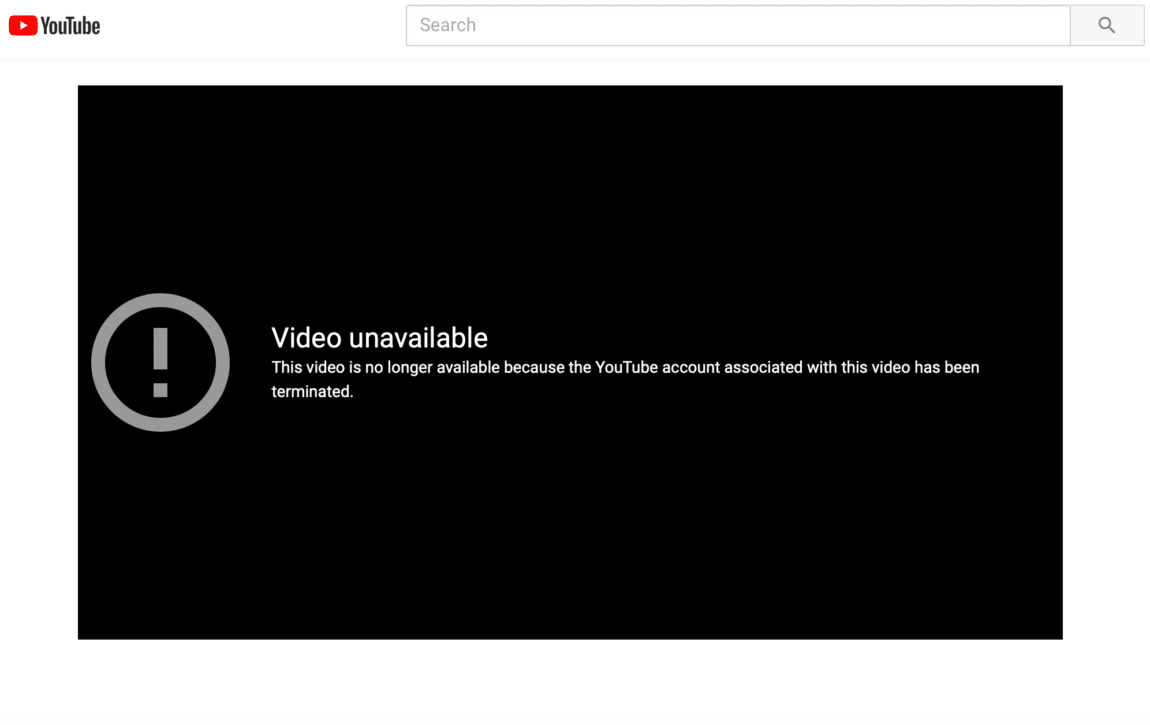 Determining whether a YouTube video is likely to be removed on request
There are many complex issues why individuals, businesses and governments may want to have videos removed from YouTube, and most people who experience issues with unwanted content online are not legal experts. Laws vary from country to country, and just because somebody's behavior online or video content is technically within the law, this does not mean it cannot cause harm, embarrassment or upset to an individual. If you have genuine reason to believe that a video should be removed from YouTube but are unsure if a law has been broken (or if it has, which one), the YouTube Safety Centre is an invaluable source of information.
The Safety Centre contains several straightforward videos, ideal for anyone introducing young people to keeping themselves and their information safe online. If also contains an easy to use form, covering issues from privacy to hateful content, impersonation, dangerous content and cyber citizenship. Whatever your issue you are likely to find Google's response to it somewhere in the YouTube Safety Centre. This may not always lead to removal of the offending video from YouTube, but at the very least will help to keep you informed about YouTube, video content and the law.
Government requests to Remove YouTube Videos
Google receives thousands of requests and court orders each year from countries attempting to remove video content from YouTube. Requests are made for many reason, from allegations of defamation to violation of local laws, for example laws prohibiting pornography or incitement to violence, or ethnic and racial hatred. For a global communications company, keeping up to date with complex and varied local laws can be a very difficult issue to tackle. As can be seen from Google's transparency report, even government requests and court orders do not have a 100% compliance rate, as Google will not remove content that they do not believe to be in breach of a law.
A recent example of a case where Google was ordered by a government to remove video content from YouTube took place in Brazil, where a court ordered the most senior Google executive in the local area to be arrested because Google had failed to remove videos from YouTube that they claimed were offensive to a local mayoral candidate. The request was made citing a local law banning electoral campaign adverts that can be seen as offensive to "the dignity or decorum" of an election candidate.  In the end, a judge overturned the decision made to arrest senior executives in such cases, stating that as Google were not the content owners or creators, and merely a platform for such content to be published, they could not be held responsible for its propagation. Google defended itself in this case by stating its commitment to upholding YouTube users' right to freedom of expression, especially with regards to electoral campaigns.
Video Removal Requests by Individuals and Businesses
If governments and courts struggle to have videos removed from YouTube, it is a natural conclusion to assume that the process will be even more difficult for individuals and businesses. Actually the process is quite straightforward, and you are likely to be successful, as long as the video is in breach of one or more laws.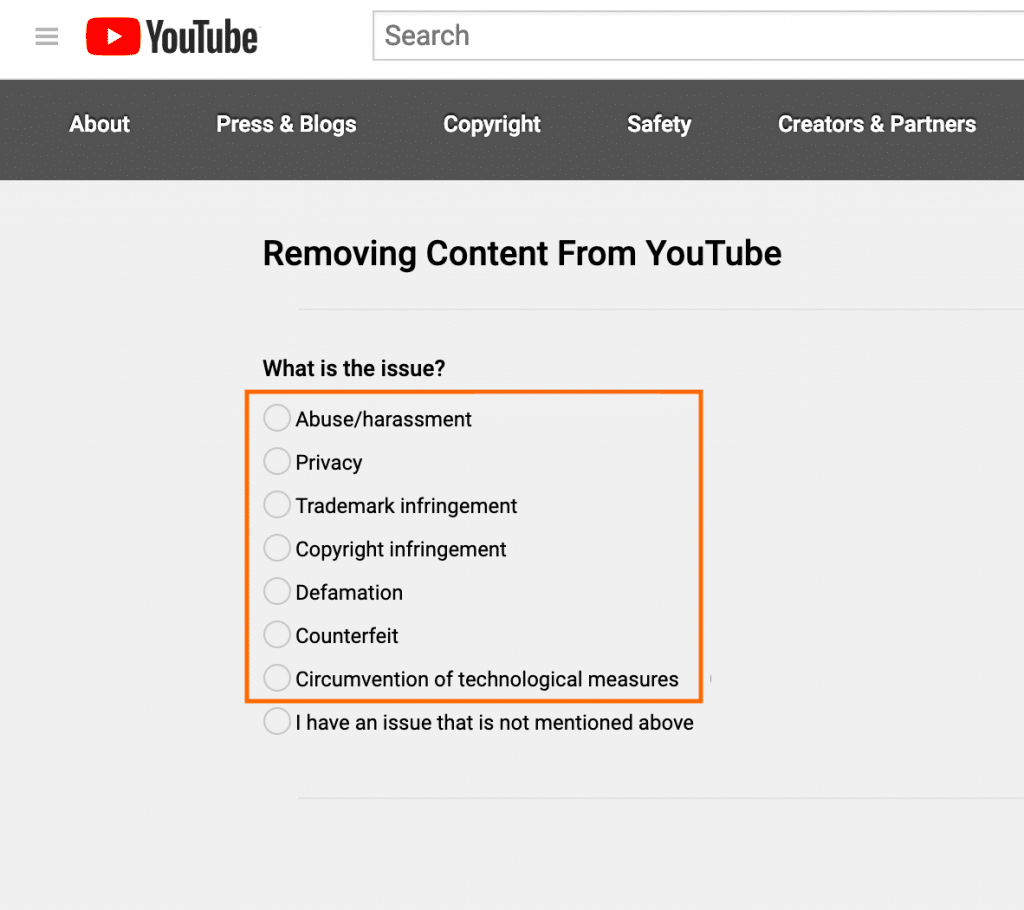 The most common legal challenges are related to the US Digital Millennium Copyright Act (DCMA)are around defamation, violation of trademarks, breach of copyright, and counterfeit activities, and Google provides an easy to use web form for submitting such complaints. Of course, complaints related to other legal issues such as circumvention of technological measures will be considered, and for these you must use a specific form stating the country the law is applicable in, details of the law, and how you consider that the video has violated the law and therefore should be removed from YouTube.
Privacy issues are handled separately to DCMA-related and other legal issues. To initiate removal of a video from YouTube that you feel violates your privacy; you must submit a Privacy Complaint. Privacy complaints cover any instances where a video makes use of your full name, national identification number, or image, without your permission. Once the complaint is reviewed by Google and found to be in breach of privacy laws, they notify the person who uploaded the video and allow them 48 hours to take action and remove the material from YouTube. Care must be taken to ensure the form is filled out accurately and in detail, or the request is likely to be rejected.
Guaranteed YouTube Video Removal Services
For those that are experiencing difficulty getting an unwanted video removed from YouTube, or those that simply don't have time or don't want to deal with the often pressing task of removing video content from YouTube, Defamation Defenders has developed a proven system to quickly and permanently erase videos from YouTube.  Defamation Defenders YouTube Video Removal Service is  fast, effective, completely private, and guaranteed to get videos off YouTube for good!