E-Commerce Reputation and Review Mangement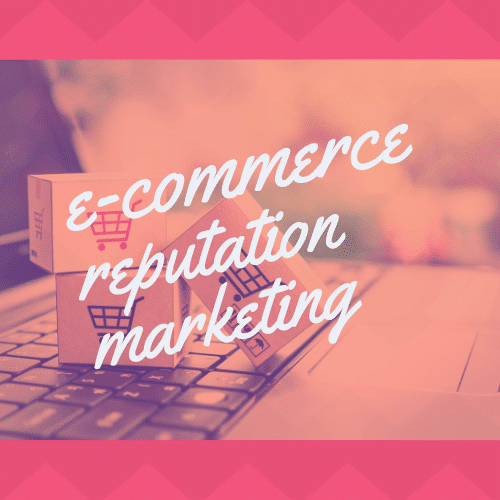 E-commerce has changed the way people shop, but it also creates vulnerabilities online businesses can't afford to ignore. Purchasers and prospective buyers can go on social media third-party review sites, and proprietary comment forums to detail their experiences with an online seller.  In this new environment, ecommerce security and online reputation management have become increasingly important.
Positive online reviews and interactions build credibility, which is why many e-commerce sellers choose to invest in reputation management services, like Defamation Defenders. Our end-to-end reputation management services provide e-commerce sellers with valuable insight and necessary tools for building a strong online reputation locally and globally.
The State of E-commerce Reputation in Today's Digital Landscape
Some sellers build their own e-commerce platforms, some only use larger selling venues, and others use a combination of e-commerce practices. Whether you manage a single platform or have items listed on Amazon, EBay, and Google, you need to know what your total market thinks about your services or products.
88% of prospective purchasers put as much faith in online customer reviews as they do in personal referrals or recommendations. Furthermore, aspects of e-commerce are trickling into the brick and mortar space. Consumers are engaging with e-commerce sites and making online purchases from the store, making online reviews and reputation management a key aspect of both online and in-store sales. Many e-commerce sites also offer video, text, and image reviews of the products they sell. Sellers who do not carefully manage those online interactions could face unfair negativity other consumers will believe.
Professional reputation management helps e-commerce companies remove or suppress negative feedback, provides actionable data on customer experiences, and helps promote a positive image in a local or global marketplace. With the right controls, your company can fully manage customer interactions in the digital space. Defamation Defenders provides comprehensive reputation management services designed to help e-commerce companies stand out online.
Take Control of Your Online Reputation
Good reviews help a company maintain or boost its brand image, but as few as one negative review can cause significant harm. An e-commerce site can learn limited information with a simple Google search, but these searches often leave out multiple keyword searches, social media interactions, and other vital reputation information. Explore a highly developed reputation management platform to boost digital awareness and facilitate campaigns that increase positivity. Both legacy and new companies need affirmative reviews to build and maintain business.
Comprehensive E-commerce Reputation Management Services
When choosing a reputation management firm, ease of use, customer service, and results matter. Some companies use a variety of tools to target certain aspects of online management, but many are narrowly focused. These niche tools may only monitor social media or certain sites, leaving other areas of online reputations unexplored. Defamation Defenders offers a comprehensive suite of tools for small and large e-commerce businesses including services for:
The removal of defamatory content, complaints, slander, and litigation information
Free tools to check your current internet reputation
Negative review remediation
SEO (search engine optimization) services to boost the visibility of positive online feedback
Ongoing tracking and management tools
Your target market may spend more time on some sites than others. Our services allow you to specifically address those areas while keeping an eye on other areas of online interactions you may not have time to explore during your daily operations.
Online reputation management can help your e-commerce brand build client trust with positive reviews, while minimizing the damaging effects of negative ones. For more information about our process, products, and services, please reach out to our team of reputation management professionals today.