What is Google Reputation Defender?
Search Engine Reputation Management (SERM) refers to any attempt made by an entity to influence the results generated by search engines when that entity's name is searched for on Google, Bing, or another search engine.
Developed by an award-winning team of SEO and Reputation Management experts, Defamation Defenders offers a suite of search engine reputation management solutions that is second to none when it comes to managing your reputation on search engines like Google and alike.  Over a period spanning nearly 20 years, these services have been combined into a single service -our Google Reputation Defender services and refined to stay up-to-date with algorithm updates to Google, Bing, and other search engines.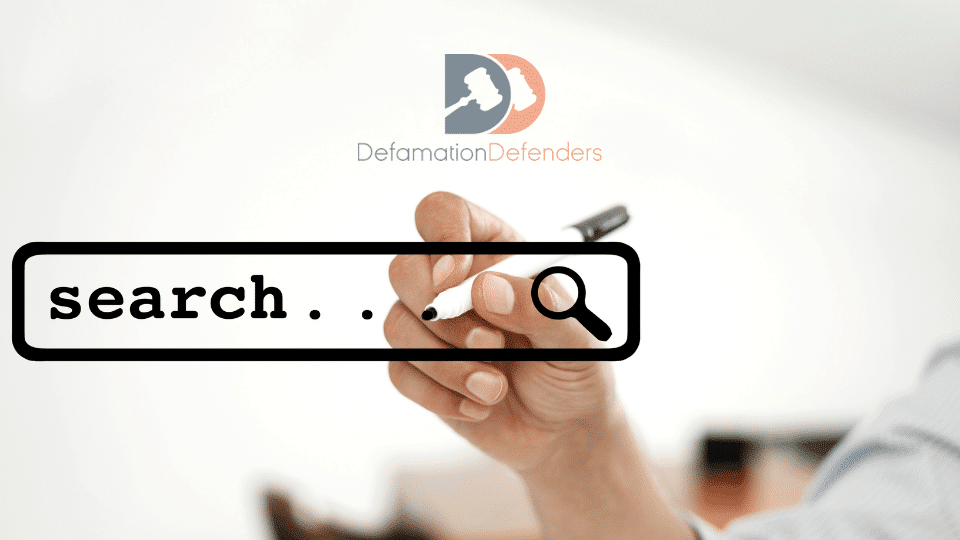 With Google owning just short of 70% of desktop search engine market share and over 95% of mobile/tablet search engine market share, some might say search engine reputation management might as well be called Google Reputation Management.
With these stats in mind,  Defamation Defenders developed the Google Reputation Defender SERM solutions to address Google reputation damage by repairing it.  In nearly every case, these same solutions work to clear up negative results on Bing, Yahoo, AOL, and other search engines.  Where they don't, Defamation Defenders has unique reputation management solutions for each major search engine.
The dedicated team at Defamation Defenders will fix your Google reputation and take care of the other search engines while they're at it.
Search Engine Reputation Management (SERM) via Reverse SEO
To make our Google Reputation Defender search engine reputation repair solutions as effective as possible, we utilize a sophisticated internet marketing technique referred to as Reverse SEO. Reverse SEO involves the use of search engine optimization (SEO) tactics to move undesirable search engine results down on Google, instead of up, thereby suppressing, or burying, the undesirable results so that instead of showing up on the first page of Google, now they don't appear until page 5 or 10.
Google Reputation Defender Campaign Analysis
See how the best results are generated with Defamation Defenders' custom client portal.
Who Needs Google Reputation Defender?
Google Reputation Defender Solutions for Business
Businesses of all sizes need to pay attention to Google SERM.
Visibility and content on search engines can have a direct influence on your business. 75% of American consumers say that negative search results for a brand will impact their buying decisions. No matter the size of your business, you will see the difference with reputation management SEO - i.e. Reverse SEO.
Popular business Google Reputation Defender solutions include the following:
Google Review Removal
GMB Listing Management
Google Search Results Monitoring and Alerts
Negative Search Result Suppression
Removal of Defamatory Posts, Consumer Complaints, and Negative Posts appearing on Search
Google Reputation Defender Solutions for Individuals
Individuals in this digital era must also keep search engine reputation management in mind.
Americans conduct half a billion searches on search engines like Google, Bing, and Yahoo every single day (truthfully most of these searches are performed on Google Search). These web searchers rely on the first page of search engine results pages (SERP) to get their information about people, products, brands, and businesses 95% of the time.  Hence the importance of one's reputation on Google for adults, even adolescence, from all professions and walks of life.
Popular personal Google Reputation Defender solutions include the following:
Persona Reputation Monitoring and Alerts on Google
Personal information removal
Negative search result suppression
Negative news article removal
Mugshot removal from Google Images
At Defamation Defenders our focus is simple: to make your name shine on that first page of search results.  We do this with our proven reputation repair system, which involves suppressing and/or removing negative content, while at the same time creating, publishing, and promoting your most flattering material.
Building a Positive Reputation on Google and other Search Engines
No matter whether you are a business, organization, or individual, a positive reputation on Google Search and other search engines can yield many benefits. The way you are portrayed on Google is likely the first impression that people all over the globe will get of you, so let Defamation Defenders will make sure it's a good one.
Fix Your Google Reputation
Is your reputation on Google Search Results damaged, or not all that it could be? We can get your negative content off search results, and build a positive reputation online with our trusted Google Reputation Defender ORM packages.
The first page of Google results is your place to shine, and Defamation Defenders offers guaranteed Google Reputation Defender services that make use of advanced content removal and reputation management SEO tools and SERM strategies to keep your name clean and your reputation safe on that first page and beyond. If something negative pops up on search results for your name, our search engine reputation monitoring technology will ensure that (a) you're the first to know about it, and (b) the unwanted content is dealt with promptly in the most appropriate manner.
Manage and Defend Your Reputation on Google Search

Don't let potential clients, dates, employers, and more be turned off or steered away by negative content on page one of Google.  Defamation Defenders has comprehensive search engine reputation management solutions that will keep your good name fully protected in SERPs on Google, Bing, DuckDuckGo, Yahoo, AOL, and all other conventional web search engines..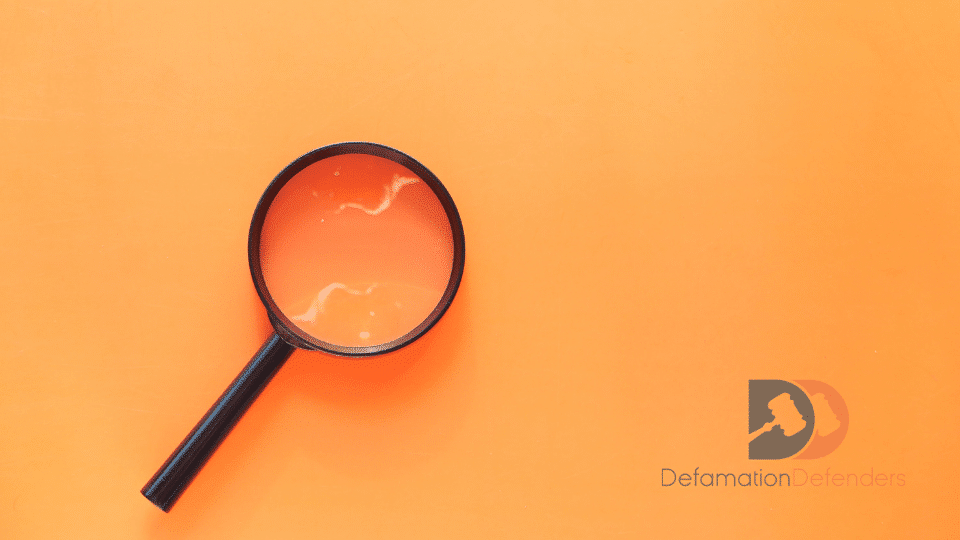 Check and Track Your Google Reputation
The best way to see the results is to Google your name, but the analysis of search engine traffic allows for insights that could help grow an even stronger campaign. The technical experts at top reputation management companies like Defamation Defenders have created a unique platform to extract all that crucial information and share it through a user-friendly tool.