How to remove your name, personal information and records from InstantCheckmate
What is InstantCheckmate.com
InstantCheckmate is a people search engine that allows users to search public records for information about individuals, including their names, addresses, phone numbers, email addresses, criminal records, and other personal information. The site aggregates data from various sources, including government agencies, public records, and online sources, and provides users with detailed reports about the individuals they search for. While InstantCheckmate can be useful for conducting background checks or finding information about long-lost relatives or friends, it also raises concerns about privacy and the accessibility of personal information. Users can opt-out of having their information displayed on the site by following the instructions on the InstantCheckmate opt-out page.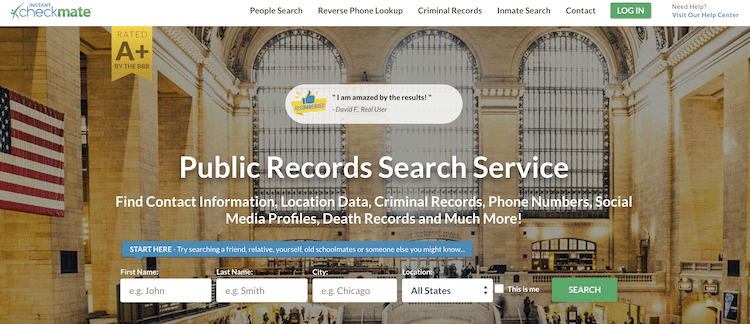 InstantCheckmate is a people search engine that aggregates public information about individuals from various sources. If you wish to remove your name and information from InstantCheckmate, you can follow these steps:
InstantCheckmate Removal
1. Go to the InstantCheckmate opt-out page at https://www.instantcheckmate.com/opt-out/.
2. Enter your first and last name, city, state, and age in the provided fields.
3. Click the "Search" button and find your listing on the search results page.
4. Click the "This is Me" button next to your listing.
5. Follow the instructions to verify your identity and submit the opt-out request.
6. Wait for confirmation from InstantCheckmate that your information has been removed from the site.
Note that it may take some time for your information to be removed from InstantCheckmate, and some information may still be available on other websites or in public records. Additionally, if you have multiple listings on InstantCheckmate, you may need to repeat the opt-out process for each one.